BIGEN Cream Color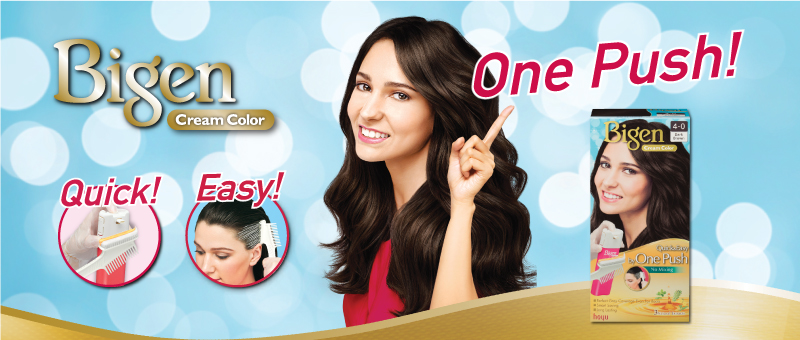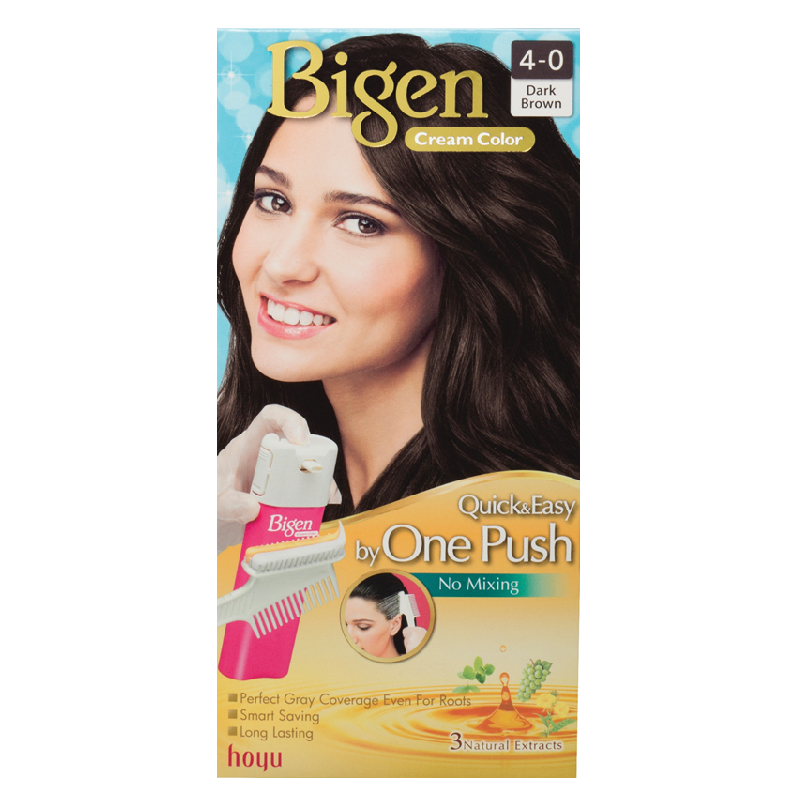 Bigen Cream Color is designed especially for women who want to color hair easily and quickly. It takes just a press of a finger to dispense the two cream simultaneously onto the Special Comb Brush. Your preparation is now simpler because there is no need to premix the two creams anymore. The remainder cream can be stored, so that it is very economical. Bigen is a Quick, Easy and Convenient way to color your hair and cover your gray as you wish.
Features

Freedom to control the amount of color base needed.

Can be used for whole head coverage. Or use only necessary amount for touch up purposes.
Remainder can be kept for next use.Covering grey while fashionable color (protect hair while coloring).

Perfect covering grey (1-0, 3-0, 4-0, 4-35, 5-0 &5-26), beautifully blends away grays (6-45, 6-5, 7-3 &7-35).

Long lasting color & mild scent.30 minutes developing time.Contains 3 natural ingredients-Grape Seed Oil, Eucalyptus Oil & Evening Primrose oil.
Color Chart
How to Use