BIGEN Speedy No Stains (NS)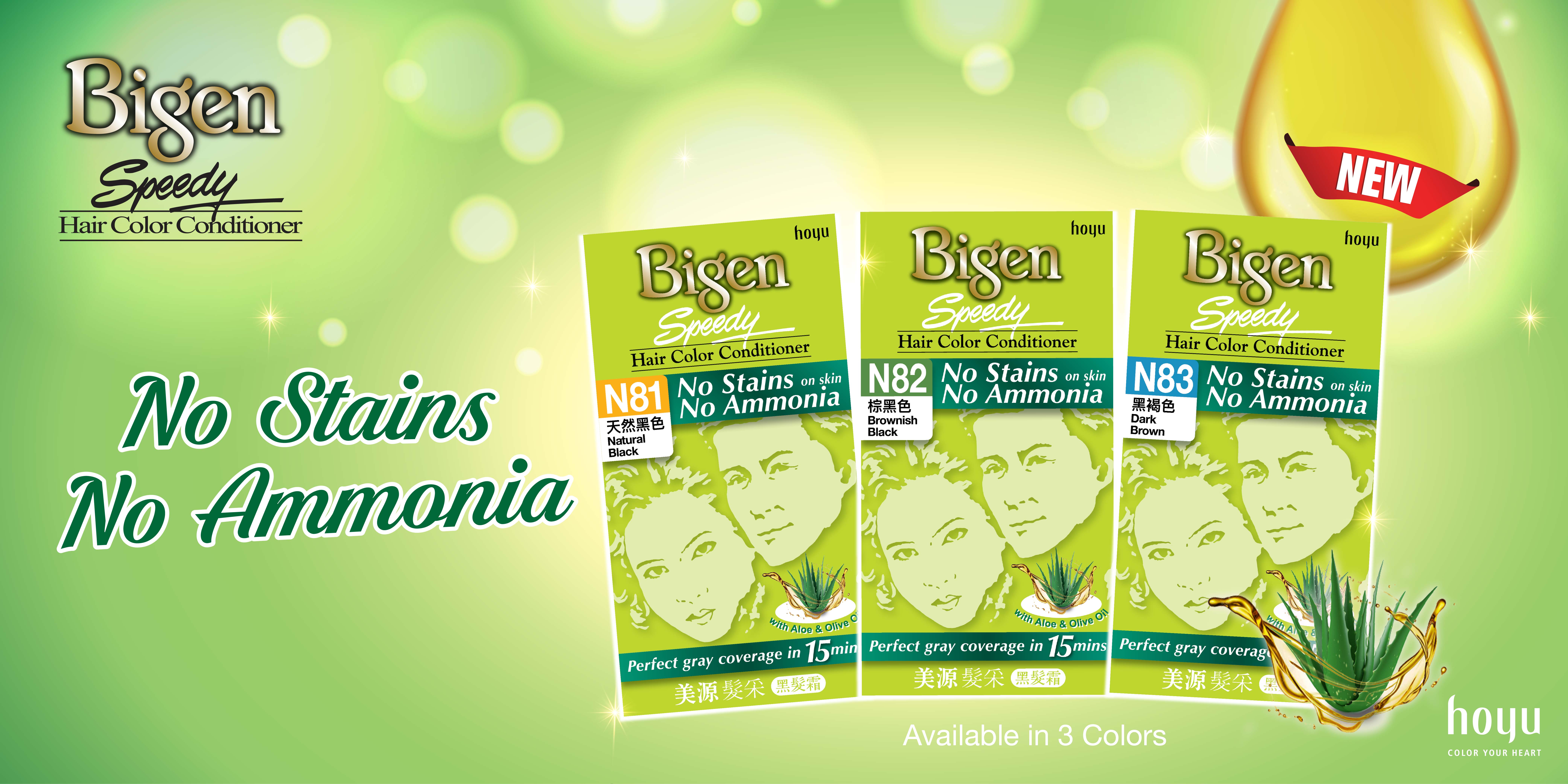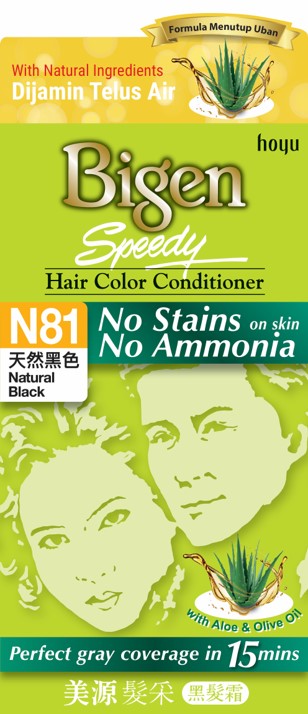 An innovative advanced formula from Japan, which contains No Ammonia and promises No Stains on skin. Eliminating worries about unsightly marks along the hairline and pungent odor. It completely covers gray in 15 minutes while delivering a Natural Looking result that is not overly blackish.
Its Gentle Conditioning Formula utilizes less Peroxide, so is less damaging to hair and is infused with Aloe, Olive Oil and color lasting agent, Taurine.
Its smart saving capability gives you the freedom to use the amount you need and keep the remainder for touch-ups. Suitable for Men & Women.
Features

Speedy Darkening (Covers your gray hair in only 15 minutes)

Just wait for 15 minutes after application.

Long-Lasting Color

Pungent odor will no longer stimulate your eyes and nose, and will enable you to apply comfortably.

No Stains

No more worries about stains on your skin with advanced formula.

Gentle Conditioning Formula

Less Peroxide, lower damage.

Natural Looking, Long Lasting Color

You can cover gray naturally. Long lasting with Taurine.

Smart Saving

Keep the remainder for future applications.

Suitable for Men & Women
Color Chart
How to Use